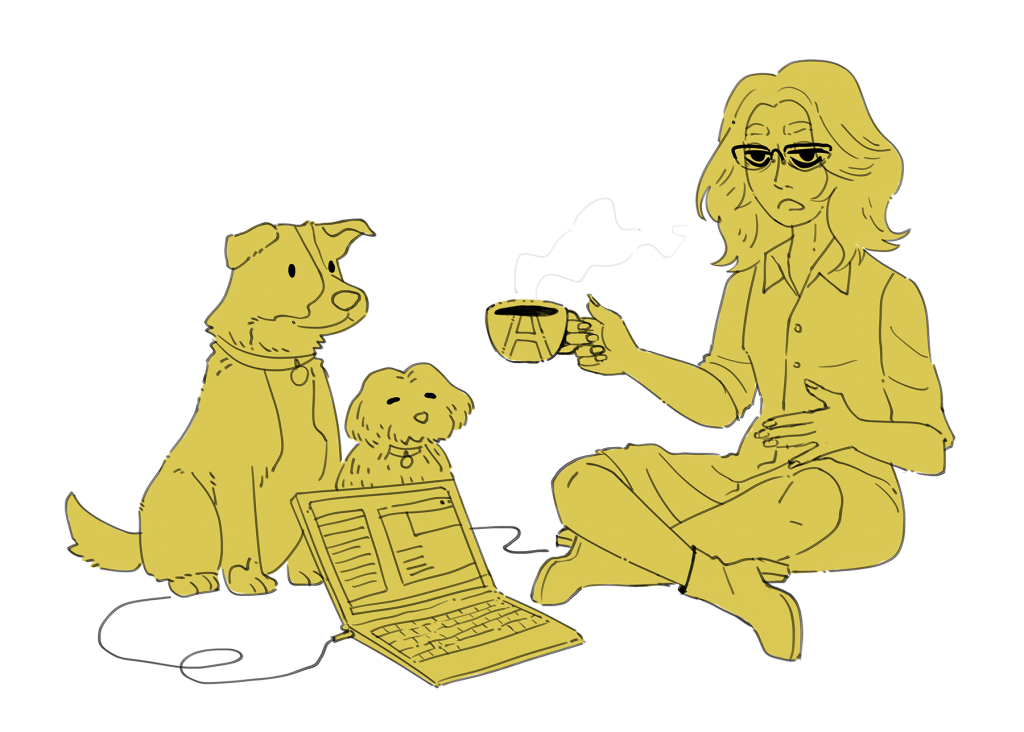 Leila began her web development career at the tender age of fourteen, quickly building websites with… tables.
Thankfully, that was a long time ago, and now she operates under current web standards! Gone are the days of table based websites, Leila has fully embraced the power and beauty of HTML5 and CSS3. Beyond that, she works a bit with jQuery and is has some basic familiarity with React JS and PHP.
She has worked both full time and as a freelancer, being exposed to a wide variety of skills ranging from building custom WordPress templates to making existing sites fully secure (featuring some fiddling with MySQL). She delights in working with indies, especially in the webcomic scene. She currently does work for Sparkler Monthly, initially uploading webcomic pages for Monday through Friday updates, and now making sure that those 30+ webcomics and novels are on a smoothly running website!
Previously, she worked at F+W Media as the Web Developer for the Events department, a job in which each website involved almost as much planning as the event itself! Her tasks included laying out website development timelines, featuring due dates to her manager, then to the event manager in question, when their edits were due back and launch dates. As needed, she would modify the website timelines to suit the needs of the event and the staff involved, planning around vacations, holidays and other necessary adjustments.
An eager and hardworking person, Leila delights in teamwork and learning new things. This goes as far, sometimes, as spending time on Codecademy instead of playing an eagerly awaited video game. She loves taking on new challenges and solving the puzzles designers present when they ask "I want the site to do this, but can it be done?" Even the most daunting of tasks are defeated in one way or another!
Leila is definitely powered half by caffeine, half by her passionate love for things. The caffeine addiction was probably not helped by her part-time barista job, but hey, now she knows exactly how foamy your cappuccinos and lattes are supposed to be!
There is an extremely good chance that she has more caffeine than blood at this point, but she firmly considers this a non-issue.
In her free time, she does a lot of creative writing, video game development, and playing trading card games, which has inevitably ended in making websites for these projects. In the end, it all comes back to web development, doesn't it?